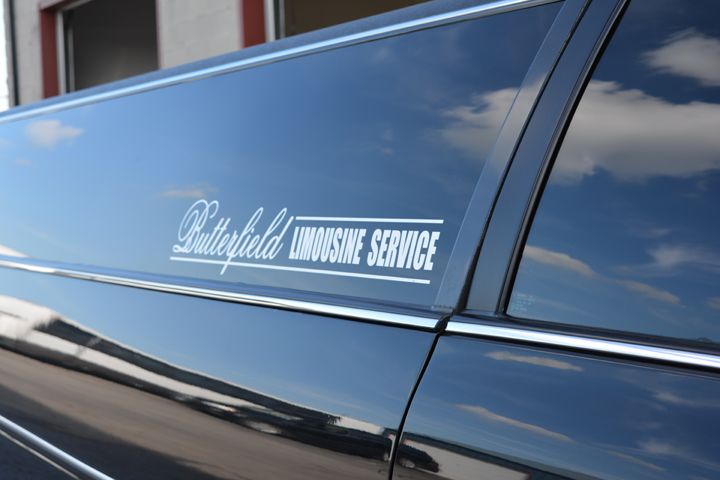 Prom, like many of the other important events for you and your family members, should be a memorable and special occasion. At Butterfield Limousine, we want to make sure that your transportation to and from prom is part of a truly enjoyable experience that contributes to a great evening. With a customized ride experience for a small or large group of passengers, truly professional service and chauffeurs, and special prom rates, let Butterfield Limousine be your choice for prom limo service in Windsor and Essex County.
At Butterfield Limousine, we will customize your prom limo experience to suit you and your entire party. We can fit anywhere from two to over twenty passengers depending on which limo rental option you choose, and we will tailor the experience to your group with your choice of routes, stops, times and locations, music, refreshments, and more, all with the goal of making sure that your prom limo service is exactly how you want it to be. Contact us today and let us customize a prom limousine package just for you and what you're looking for.
We also understand that price can be a big factor for prom night. Between the cost of prom tickets, attire, and everything else that goes into the evening, saving money on your prom limo service in Windsor-Essex without sacrificing quality and service can go a long way. With that in mind, we offer prom limousine specials that allow you and your party to save on your limousine service and still get all of the extras you're looking for, no matter where your destination is in Windsor or Essex County.
We always recommend booking your prom limo service as far in advance as you can, and many of our clients book their limousine service in Windsor Essex as many as three or four months ahead of time. With high demand during prom season, we want you to be sure that you have the perfect ride set for that night, and that we have a chance to fully customize your experience to make it perfect for you. With that in mind, when you know what you are looking for in Windsor limo service for prom, get a quote from us. If you need more information first, contact us with any questions you have so we can make sure your prom limousine service is a great experience.
At Butterfield Limousine, we have extensive experience providing safe and professional prom limo service throughout Windsor and Essex County. Count of us for the best prom limo experience you can find. For both our passengers and their families, we promise the most professional and safest limousine service available. To learn more, contact us today.
---