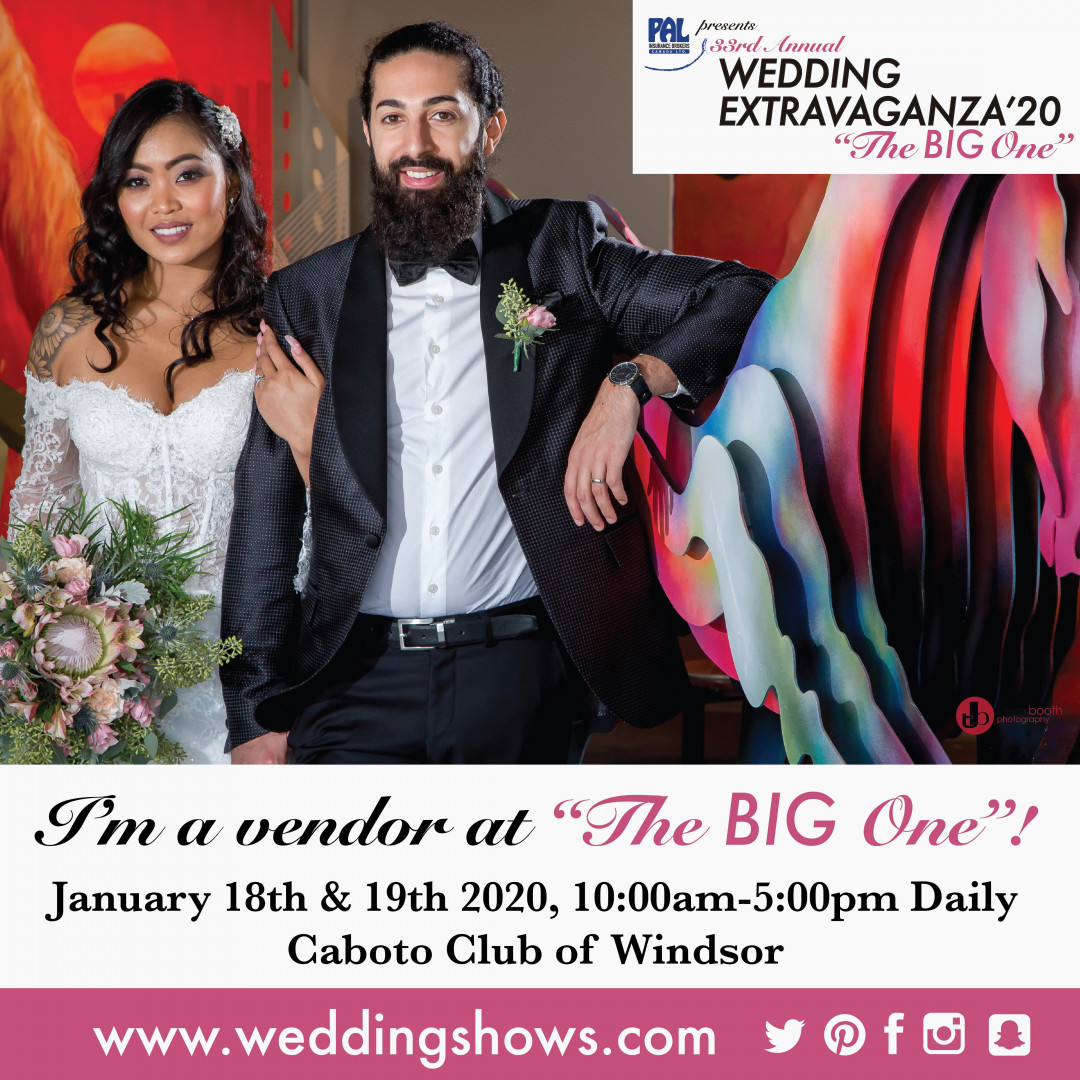 We are so pleased to announce that we will once again be a vendor at the 33rd annual Wedding Extravaganza show!
The show is set to take place on January 18th and 19th 2020, from 10:00 am - 5:00 pm each day, at the Caboto Club of Windsor. Admission is $12 at the door, but you can receive $2 off if you register prior to the show. Visit our booth on either day to book your limo transportation directly through us for your special day. We offer a wide variety of fleet that can fit any wedding party size, and offer professional service with prompt and respectful chauffeurs waiting to serve you and your wedding party needs!
Check out some of the fleet we currently offer and find the right one that will your wedding party size.
To learn more about Butterfield Limo and how we can provide you with the best wedding party transportation in Windsor and Essex County, contact us today at 519-253-LIMO (5466), or click here to email us! If you're looking to register for the Wedding Extravaganza Show for 2020, click here.
---